Layers of Memory

This is a visual language system project.

01. Create your own visual graphic language.
02. Use them to tell a story.
03. Traslate.
01

Inspired by a novel called The Magician on the Skywalk
written by Taiwanese writer Wu Ming Yi, I created this visual system based on the elements in the novel.
Use the language to retell a story from
one of the chapters in this novel.
The idea also comes from the building 中華商場 (Zong Hua Shopping Market) in Taipei, Taiwan, which is the scene of most of the chapters.


1992年10月13日拆遷前台北中華商場與天橋 (柯金源提供)
"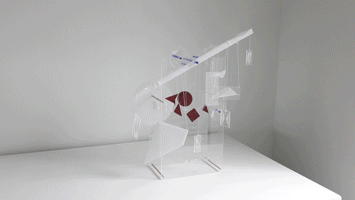 "