-
Recognizing the rigid form factors of digital devices and the limited gestures in interaction design, the research incorporates body capacities and how softness has been utilized in the art and design field. Through exploring contextual literature and soft qualities within materials and concepts, softness is framed as a way of fluidity, responsiveness, and flexibility in the conceptual realm.
Summarily, this work aims to use suppleness as an attempt to break the inflexible structure of the interaction within digital device design. Through designing and employing materials, and responsive interactions, the thesis reveals our bodies in the essence of softness, also has the ability to capture, retain, and respond to information.
Using speculative design approaches, this project identifies future scenarios and experiments with surroundings at home, in turn, stimulates the users to rethink their relationships with interfaces of technological devices.
Read more reseach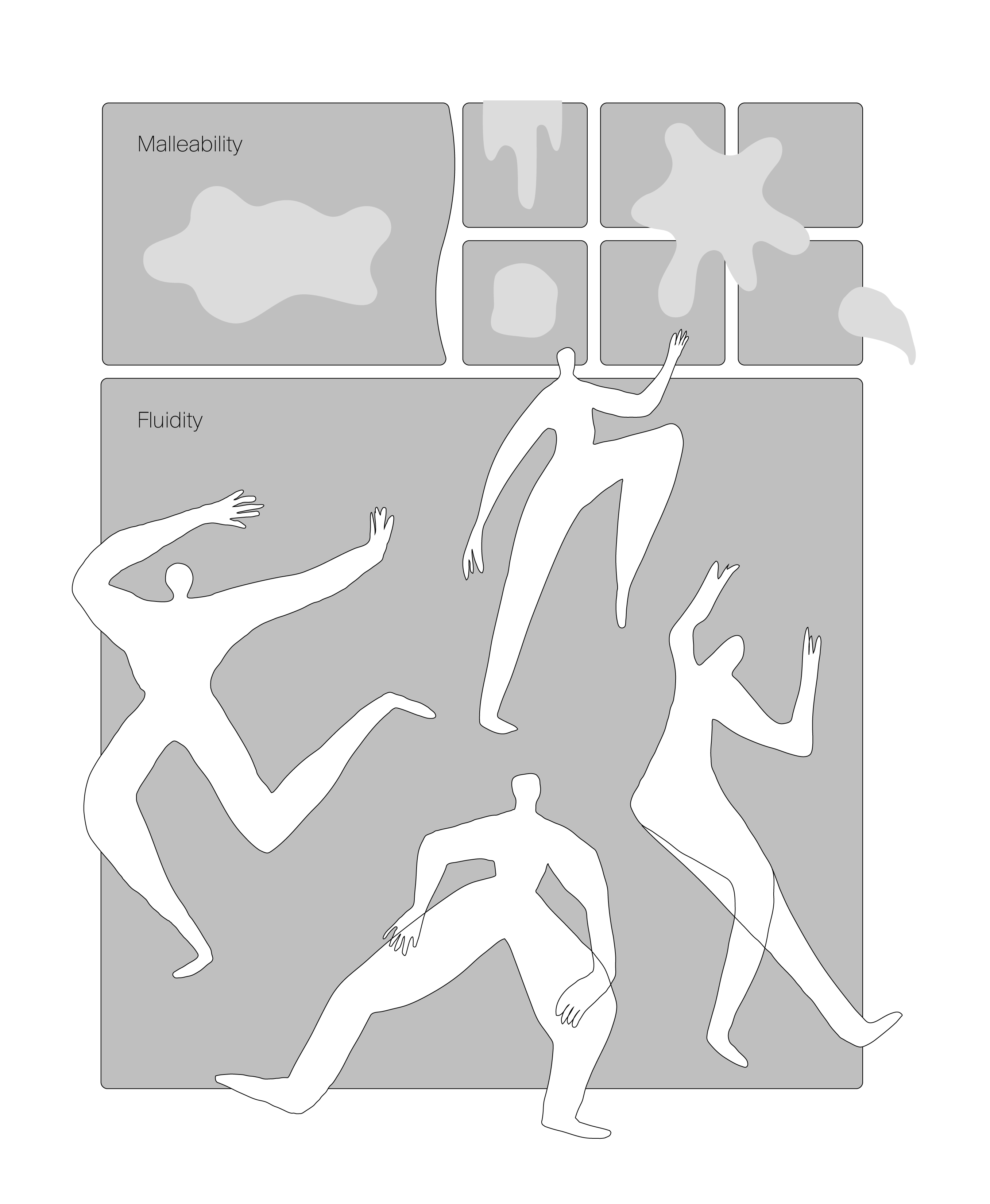 These are soft elements I collected from my culture probe project. I asked the participators "What would you think of when it comes to softness?" Three different interactions below are inspired by this list.



01 Touch - Switch Plant

Switch-plant is a new interaction with your lighting device,
by using Arduino, capacitive sensor, and a smart plug.
You are able to turn on and off by touching your plant.

Click to watch
02 Eat - Scoll eat
Scroll-eat is a new interaction with your phone, by using Arduino,
weigh sensor, and a smart plug.
While sensing the loss of the weigh, the contents you are
browsing on the device will be scrolling in real-time.
03 Cuddle - Music Cuddle
Music-cuddle is a new interaction with your speaker,
by using Arduino, pressure sensor, and a smart plug.
After hugging tightly 3 times, you are able to turn/off the music.